Je ne sais pas pour vous, mais j'adore surfer sur les blogs et autres sites étrangers pour découvrir la « perle » littéraire dont personne n'aura entendu (et n'entendra peut être jamais) parler. Des livres qui ne payent pas de mine de prime abord, mais qui réussissent à titiller suffisamment mon intérêt pour que je garde le titre dans un coin de ma mémoire. Des outsiders en quelque sorte. Pas les gros blockbusters que l'on flaire 10 000 lieues à la ronde, mais les petits succès personnels. Ce fut le cas avec « Rage » de Jackie Morse Kessler que j'ai tout bonnement adoré. Dernièrement, il y a beaucoup de nouveaux auteurs qui font leurs débuts et c'est donc à eux que je me suis intéressée. Je repère, je note, j'achète (parfois), je suis déçue ou pas. Mais reste toujours le plaisir du farfouillage sur le net (et la création des fameuses petites listes volantes dont je suis fan ^^). Du coup, je me suis dit que ça pourrait être sympa de les partager avec vous, et en plus ça m'aidera à garder une trace (parce que l'inconvénient des petites listes volantes, c'est qu'elles se perdent facilement :P ). Voici donc les derniers romans que j'ai repéré (le tout en vo of course !)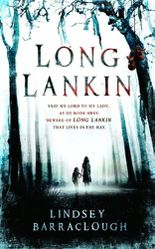 Long Lankin de Lindsey Barraclough

A chilling, beautiful debut novel inspired by a haunting folk song about murder, witchcraft and revenge. Beware of Long Lankin, that lives in the moss ...When Cora and her little sister Mimi are sent to stay with their elderly aunt in the isolated village of Bryers Guerdon, they receive a less than warm welcome, and are desperate to go back to London. But Auntie Ida's life was devastated the last time two young girls were at Guerdon Hall, and now her nieces' arrival has reawoken an evil that has lain waiting for years. A haunting voice in an empty room ...A strange, scarred man lurking in the graveyard ...A mysterious warning, scrawled on the walls of the abandoned church ...Along with Roger and Peter, two young village boys, Cora must uncover the horrifying truth that has held Bryers Guerdon in its dark grip for centuries - before it is too late for Mimi.

Le pitch m'a rappelé la série des fatal frame (ou Project Zero chez nous). Cette série de jeux vidéos où les fantômes japonais nous hantent. Et surtout le 3ème qui possède justement une petite berceuse so creepy - comme ici !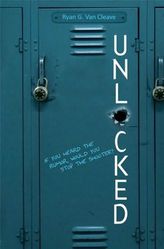 Unlocked de Ryan G Van Cleave

Andy is the janitor's son, an outcast, a nobody. Then the rumor starts-that Blake has a gun in his locker. In a moment of misguided hopefulness, Andy steals the keys from his dad and opens up Blake's locker, hoping that finding the gun will change his own status. But the gun isn't there and Andy remains an outcast. When an unlikely friendship develops between the two loners, Blake shares most of his secrets with Andy, including the gun. But there's one secret that worries Andy more than anything-the date circled on Blake's calendar. Does Blake have something planned? Something that Andy can prevent? In a fascinating look at how teens deal with the now constant threat of school violence, debut author Ryan G. Van Cleave provides a unique, emotional perspective on how it feels to be the one who can prevent a tragedy.

Le pitch me rappelle « Rage » de Stephen King et sa dénonciation des tueurs adolescents qui massacrent les pairs sur un coup de tête. Un livre choc qui a l'air intéressant.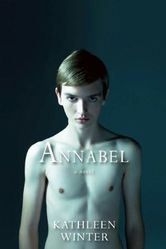 Annabel de Kathleen Winter

Kathleen Winter's luminous debut novel is a deeply affecting portrait of life in an enchanting seaside town and the trials of growing up unique in a restrictive environment.

In 1968, into the devastating, spare atmosphere of the remote coastal town of Labrador, Canada, a child is born: a baby who appears to be neither fully boy nor fully girl, but both at once. Only three people are privy to the secret--the baby's parents, Jacinta and Treadway, and a trusted neighbor and midwife, Thomasina. Though Treadway makes the difficult decision to raise the child as a boy named Wayne, the women continue to quietly nurture the boy's female side. And as Wayne grows into adulthood within the hyper-masculine hunting society of his father, his shadow-self, a girl he thinks of as "Annabel,' is never entirely extinguished.

Kathleen Winter has crafted a literary gem about the urge to unveil mysterious truth in a culture that shuns contradiction, and the body's insistence on coming home. A daringly unusual debut full of unforgettable beauty, Annabel introduces a remarkable new voice to American readers.

Bon, ok, la couv' est vilaine. Mais cette histoire d'hermaphrodite est pour le moins intrigante, surtout que j'avais adoré « L'infortunée » de Wesley Stace, l'histoire d'un garçon élevé comme une fille.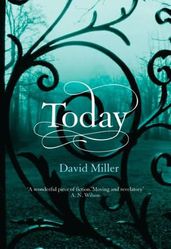 August 1924. John Conrad arrives at his parents' home on the outskirts of Canterbury, where family and friends are assembling for the bank holiday weekend. His crippled mother has been discharged from a nursing home, his brother drives down from London with wife and child. But as the guests converge, John's father dies. Today follows the numb implications of sudden death: the surprise, the shock, the deep fissures in a family exposed through grief. But there is also laughter, fraud and theft; the continuation of life, all viewed through the eyes of Lilian Hallowes - John's father's secretary - never quite at the centre of things but always observing, the still point in a turning world. Today is a remarkable debut, an investigation of bereavement, family and Englishness, beautiful in its understatement and profound in its psychological acuity.

Un petit roman sur la vie et la mort, qui a l'air authentique. Et de temps en temps, ça fait du bien.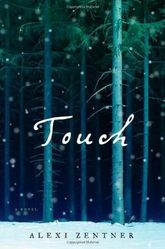 Beautifully written, hauntingly told, a New Face of Fiction novel that in its storytelling and recounting of a multi-generational family story brings to mind Márquez's One Hundred Years of Solitude - and in its evocation of the mythic wilderness, Joseph Boyden's Three Day Road.

My grandfather lifted the cup of tea and blew on it again. We were waiting for him to speak, and like any good storyteller he savored the anticipation, letting us dangle for just an extra moment. "I came back," he said, "to introduce Stephen to his grandmother."

"What?" My mother stared at him as if he had lost his mind.

"Why have I come back to Sawgamet? Why now?" He looked at me. "I've come for your grandmother," he said. "I've come to raise the dead."

This is Sawgamet, a mining boomtown gone bust, a logging village where the cold of winter breaks the glass of the schoolhouse thermometer, where the dangers of working in the cuts are overshadowed by the dark mysteries lurking in the woods. Thirty years after his grandfather's pronouncement, Stephen, now a pastor with a wife and family, returns home on the eve of his mother's funeral, to reconnect with the stories of his mythic grandfather and to confront the losses of childhood. Introducing a world of wonder and tenderness, a world where the monsters and witches of the woods are set against singing dogs and golden caribou, Touch is a haunting tale of three generations of love and loss in a town in Northern BC.

La mention de Gabriel Garcia Marquez et Joseph Boyden a été suffisante pour piquer mon intérêt et le voici dans ma liste.
Voilà c'est tout pour cette fois. Comme j'ai repéré pas mal de nouveaux auteurs intéressants en Young Adult et en Fantasy, je leur consacrerais un article chacun prochainement. Stay tune ! Et n'hésitez pas à me dire ce que vous pensez de ces romans * dit la fille qui aime bien papoter*