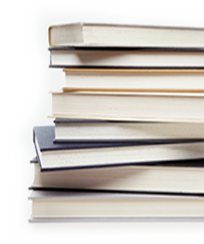 Ces deux derniers mois, j'ai surchargé ma PAL d'une petite flopée de nouveaux livres vo et vf, mais comme j'étais à l'étranger, je n'ai pas eu l'occasion de vous les présenter. J'en profite donc pour revenir sur mes derniers achats (vo uniquement pour l'instant). C'est parti !



King Rolen's Kin, book 1 : The King's Bastard de Rowena Cory Daniells

Cloaked in silent winter snow the Kingdom of Rolencia sleeps as rumours spread of new Affinity Seeps, places where untamed power wells up. Meanwhile, King Rolen plans his jubilee unaware of the growing threat to those he loves.

By royal decree, all those afflicted with Affinity must serve the Abbey or face death. Sent to the Abbey because of his innate Affinity, the King's youngest son, Fyn, trains to become a warrior monk. Unfortunately, he's a gentle dreamer and the other acolytes bully him. The only way he can escape them is to serve the Abbey Mystic, but his Affinity is weak.

Fiercely loyal, thirteen year-old Piro is horrified to discover she is also cursed with unwanted Affinity. It broke their mother's heart to send Fyn away, so she hides her affliction. But, when Fyn confesses his troubles, Piro risks exposure to help him.

Even though Byren Kingson is only seven minutes younger than his twin, Lence, who is the king's heir, Byren has never hungered for the Rolencian throne. When a Seer predicts that he will kill Lence, he laughs. But Lence Kingsheir sees Byren's growing popularity and resents it. Enduring loyalty could be Byren's greatest failing.

Un cycle qui me fait de l'œil depuis un moment, du coup j'ai profité d'une promo chez Boookdepository pour m'acheter le 1er tome ! J'ai hâte de le commencer (je crois qu'il ne fera pas long feu celui-là).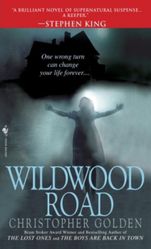 Wildwood Road de Christopher Golden

Michael and Jillian Dansky seemed to have it all.

But driving home from a Halloween masquerade, Michael momentarily nods off behind the wheel and wakes to find nothing is the same.

Standing by his car is a little girl he came within a breath of running down. She leads Michael to her "home," an empty house haunted by whispers, and sends him away with a plea: "come find me."

But in the weeks to follow, it's clear that someone--or something--doesn't want Michael to find her: ominous figures with gray coats and misshapen faces trail him everywhere. And then one morning a cold, cruel, vindictive woman awakens in place of his wife.

Michael must now search not only for the lost girl but for a way to find the Jillian he's always loved, and to do so he must return to where the nightmare began. Down an isolated lane, where he'll find them--or die trying.


Que dire ? Recommandé par le King en personne, je ne pouvais pas faire l'impasse. Une histoire de fantômes flip pante apparemment !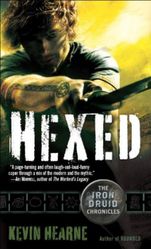 Iron Druid Chronicles, book 2 : Hexed de Kevin Hearne

Atticus O'Sullivan, last of the Druids, doesn't care much for witches. Still, he's about to "make nice" with the local coven by signing a mutually beneficial non-aggression treaty—when suddenly the witch population in modern day Tempe, Arizona, quadruples overnight. The new girls are not just bad, they're badasses with a dark history on the German side of WWII.

With a fallen angel feasting on local high school students, a horde of Bacchants blowing in from Vegas with their special brand of deadly decadence, and a dangerously sexy Celtic goddess of fire vying for his attention, Atticus is having trouble scheduling the witch-hunt. But aided by his magical sword, his neighbor's rocket-propelled grenade launcher, and his vampire attorney, Atticus is ready to sweep the town and show the witchy women they picked the wrong Druid to hex.


J'avoue que j'ai fait ma blonde quand j'ai acheté celui-là. Je savais que le premier tome commençait par un « H » mais je ne me rappelais plus le titre exactement. J'ai vu « Hexed » , bon ça doit être celui-ci. Raté! Il s'agit du tome…2! Je vais donc devoir attendre de faire une prochaine commande pour acheter le tome 1 « Hounded ». Qui a dit quel cruche ?! XD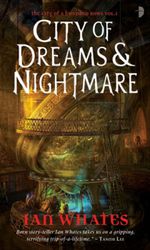 City of a Hundred Rows, book 1 : City of Dreams & Nightmare de Ian Whates

They call it the City of a Hundred Rows. The ancient city of Thaiburley is a vast, multi-tiered metropolis, where the poor live in the City Below and demons are said to dwell in the Upper Heights.
Having witnessed a murder in a part of the city he should never have been in, Tom, a lowly street-nick, has to run for his life through the City Below, Thaiburley's unsavory basement world. Accused of committing the murder himself, he is pursued by sky-borne assassins, Kite Guards, and agents of a darker force intent on destabilizing the whole city. His only ally is Kat, a renegade like him, but she proves to have secrets of her own…

Encore un premier tome, dont j'ai entendu de bonnes choses également. De la Fantasy aussi.

Ketty Jay, book 2 : The Black Lung Captain de Chris Wooding

Darian Frey is down on his luck. He can barely keep his squabbling crew fed and his rickety aircraft in the sky. Even the simplest robberies seem to go wrong. It's getting so a man can't make a dishonest living any more. Enter Captain Grist. He's heard about a crashed aircraft laden with the treasures of a lost civilisation, and he needs Frey's help to get it. There's only one problem. The craft is lying in the trackless heart of a remote island, populated by giant beasts and subhuman monsters. Dangerous, yes. Suicidal, perhaps. Still, Frey's never let common sense get in the way of a fortune before. But there's something other than treasure on board that aircraft. Something that a lot of important people would kill for. And it's going to take all of Frey's considerable skill at lying, cheating and stealing if he wants to get his hands on it ...

Parce que j'avais adoré le premier tome, que je l'avais dégusté dans une vo très agréable et facile à lire, je n'ai pas résisté à l'achat du tome 2. En plus, j'aime bien les couv' vo.


The Last Survivors, book 1 : Life as we knew it de Susan Beth Pfeffer

Ça fait un moment qu'il me fait de l'œil et il a l'air d'avoir son petit succès. Et comme c'est du jeunesse, je préfère le lire en vo, c'est plus digeste.


Riders of the Apocalypse, book 1 : Hunger de Jackie Morse Kessler

Lisabeth Lewis has a black steed, a set of scales, and a new job: she's been appointed Famine. How will an anorexic seventeen-year-old girl from the suburbs fare as one of the Four Horsemen of the Apocalypse?

Traveling the world on her steed gives Lisa freedom from her troubles at home--her constant battle with hunger, and her struggle to hide it from the people who care about her. But being Famine forces her to go places where hunger is a painful part of everyday life, and to face the horrifying effects of her phenomenal power. Can Lisa find a way to harness that power--and the courage to fight her own inner demons?

Je vous avais déjà fait l'éloge du 2ème tome, « Rage » que j'avais adoré et chroniqué sur mon blog (oui, on peut les lire dans le désordre). Du coup, j'avais très envie de lire « Hunger » qui traite de Famine, le 3ème cavalier de l'apocalypse, incarné sous les traits d'une jeune fille de 17ans souffrant de troubles alimentaires. Je l'ai d'ailleurs déjà commencé… J'adore !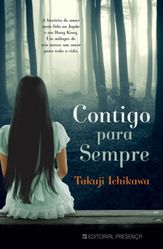 Contigo para sempre de Takuji Ichikawa

Bon d'accord, celui-là n'est pas en vo mais en portugais (que je sais lire évidemment). Comme il n'est pas encore sorti en France et que j'aime beaucoup les auteurs japonais (et que celui-ci est un succès au pays du Soleil levant), j'en ai profité. Une histoire d'amour et de fantôme…
Voili, voilou, la prochaine fois, je vous présenterai mes achats vf... Bonne semaine à tous !